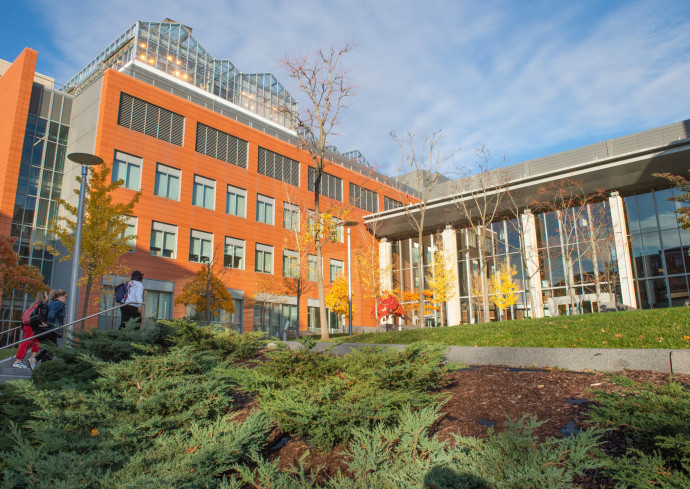 The Center for Advanced Systems and Engineering (CASE) welcomes a new company to its business incubator: NSION Technologies Inc. The company provides situational awareness and secure communications channels with live data transmission through encrypted management platforms, while utilizing equipment owned by the users.
Founded in Helsinki, Finland in 2017, NSION's technology NSC3 System improves the efficiency of mission-critical operations by streaming and storing live video from drones, phones, vehicles and other sources to command-and-control room to mobile devices in the field. NSC3 technology supports any camera and any platform, and is functional in any network. All of them radically improve the situational awareness needs by optimizing data security and speed in data transfer, even in complex, life-critical situations.
"When a second is a lifetime, NSION Technologies provides secure data for split second responder decision-making," says George Davis, vice president systems integration at NSION Technologies. "CASE offered the perfect mix of connectivity to Syracuse University faculty and student talent, a location on the main campus and great office space with access to a variety of testing equipment. With the support of CASE, we see great growth potential for our company."
Pramod K. Varshney, director of CASE, says, "We are truly excited that NSION Technologies decided to make Syracuse its North American headquarters at our CASE Center. The opportunities of NSION's platform are virtually endless, and a perfect fit for our UAV/UAS cluster in Central New York, and we look forward to connecting NSION to our extraordinary talented researchers, as well as our economic development partners in the region."
With its recent partnership announcement with RapidSOS, NSION will be able to deliver state-of-the-art situational awareness and access to drones, smartphones, bodycams, dashcams, CCTV/IP cameras, live video and audio feeds, and provide to emergency communications centers (911 ECC) across the USA.